ce Tennis
Stringing
Call/text 0 777 999 79 40
or
Click the big ball to send an email

Latest News/Offers if any
Even if you're not a regular string breaker, to get optimum performance out of your racquet you need to get your it re-strung regularly - see the strings info page for more info.
Beat the pre-season queue and get yours done now!
Ace Tennis Stringing - Your quick 'n' easy, efficient, economical and personal tennis racquet stringing service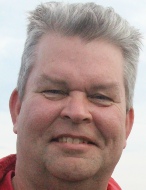 About David
Hello, I'm David Meacock.
I started playing tennis at the age of 9 – the standard age for most in those wooden racquets, straight into the white balls days. I first became aware of string tension as an issue in my teens, as my tennis idol Bjorn Borg used an extraordinarily high string tension. I played tennis for fun with family, friends and at club social sessions. I temporarily stopped playing in the early 1990's, but continued enjoying watching Wimbledon.
I resumed playing tennis when introducing my then 4 and 5 years old children to the game, and applying the same teaching principles and approach as for my piano teaching - see www.A1PianoLessons.com - to establishing their tennis fundamentals. I have enjoyed learning a lot from observing their subsequent coaching and supporting them when practising drills and in our family knock-abouts.
When in 2022 my son started breaking strings fortnightly, I decided that if I could change Steinway piano strings, (somewhat uniquely, as most pianists would call in a technician) then I should be able to learn to apply the same required pitch-perfect precision to re-stringing tennis racquets, with the same convenience of doing it myself as and when required. For example, to maintain pitch stability – i.e. string tension stability – you usually tune any new piano string to the note above, stretch it with the tuning lever handle and then tune it down, so that it doesn't otherwise go out of tune as soon as it is played with any degree of strength/loudness. This is the equivalent to the pre-stretch setting I use all the time for tennis racquet restringing.
I have long enjoyed ambitious DIY as well as restoring and fixing things, rather than throwing them away and buying new, and so I find restringing tennis racquets really satisfying. I have found reading around the whole subject, and in particular about the different set-ups by some of the world's leading tennis players, very interesting.
Incidentally, I have decided – certainly for now – not to restring badminton or squash racquets.
I look forward to hearing from you by either 'phone or email via the contact page.